The current situation in the marketing process
When selling or renting a property, it is not enough to simply publish a property offer. This is followed by the decisive step: marketing the property.
The property must now be listed on the appropriate online portals and attractively photographed. Subsequently, the processing of interested parties begins with the organization and execution of viewings as well as the decision for an interested party. This process ends with the signing of the contract.
Often the marketing is done by real estate agents, who are usually remunerated with a commission. Since there is a great deal of competition in this area, choosing the right broker is a challenge. Here, too, a digitization trend can be seen. Brokerage platforms in particular are becoming increasingly popular.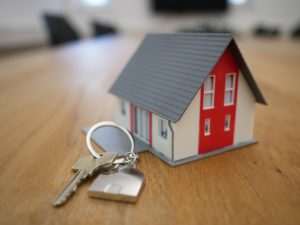 Digital solutions im marketing process
Digitalization has also arrived in the marketing process of the real estate industry as a result of the Corona pandemic at the latest. But especially in the next few years, business will still be done in person here, which is why a hybrid model is emerging.
Social media play an important role here. It is becoming increasingly important, especially for regional real estate agents, to maintain online customer contact and to serve interested parties with relevant content. Online platforms on which local real estate agents are listed and rated are also playing a more important role.
One of the most attractive digital solutions in the marketing process are virtual tours. This makes the property attractive to prospective buyers who live further away. It also reduces the challenges of coordinating viewings.
Also high on the list are digital platforms or forums used by the marketer where prospects can easily and quickly upload information about themselves (self-disclosures) and where they can access exclusive content from the marketer.
Are you searching
for a business partner?
We support you on your search
and find right partners for you.
Are you searching for a business partner?
We support you on your search
and find right partners for you.
What are you searching for?