New construction planning / Architecture
Construction and planning processes
The current sitaution in new construction planning /architecture
From the brainstorming and planning to the final realization, the construction of a property is a complex process. Numerous decisions have to be made that will last in the long term. Since these should not end in disappointment, both on an individual and communal level, architects bear an immense responsibility right from the start of planning a new building. The urban planning culture must be taken into account and economic, technical, legal and ecological requirements and challenges must be met.
Until a modern, basic architectural concept is available that makes owners, future residents or users happy, a lengthy design process is undergone. There is no universal pattern for this. In addition to individual ideas, technical and legal data regarding construction and statics, or framework factors such as the availability of various materials, different presentation methods play a central role in this process. They serve to visualize and support communication. Even more complexity in new building planning is currently created by factors such as climate protection, scarcity of resources and housing shortage, which significantly change the process and the previous approach.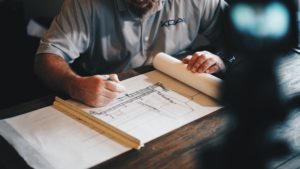 Digital solutions of new building planning / architecture
Hybrid and flexible spaces are becoming increasingly important. Among other things, digitization is so promising for new building design because it brings flexibility to the entire design process. Through various tools, architects today have the opportunity to test and try out many possibilities in a short time. This allows forms to emerge that would have been unthinkable without digital tools, as compositions of design, figures, legal conditions, etc. can be quickly created and checked.
The key innovation driver is the introduction of Building Information Modeling (BIM), which enables a digital twin of a building. Numerical simulation tools can be used to analyze the dynamic behavior of a property under diverse conditions. The 3D model also exists beyond the planning process over the entire life cycle of the property and contains all data that accrue over construction, maintenance, renovations, etc.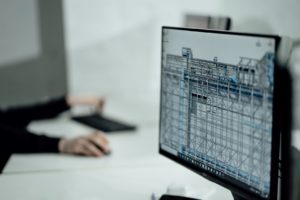 Are you searching
for a business partner?
We support you on your search
and find right partners for you.
Are you searching for a business partner?
We support you on your search
and find right partners for you.
What are you searching for?