Why is tenant communication so important?
Tenant communication is closely linked to other business processes, such as maintenance, praise or complaint management, and service charge billing. For this reason, tenant communication should always be closely interlinked with other processes and should not be viewed in isolation.
The tasks of tenant communication
Tenant communication is one of the most diverse tasks in real estate management.
From informing tenants about matters that affect the entire building community (e.g. reading meter readings or changes of ownership) to damage in individual apartments that needs to be repaired, there is a lot to do here.
Especially in the case of defects in apartments, fast and uncomplicated service is important. The tenant must therefore be able to quickly report the damage to the landlord, who is then responsible for organizing the repair.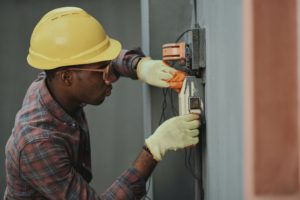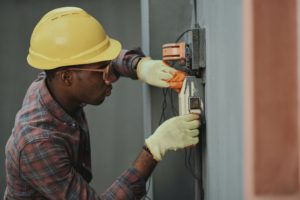 Advantages of the digitalization
During the Corona pandemic, the real estate industry saw a major shift in how it communicates with tenants, toward digital and, more importantly, contactless communication.
Even the choice of digital means of communication brings with it numerous possibilities. Housing companies and property managers. Email, portals, apps or social media channels can be used to ensure direct contact between landlord and tenant.
In addition, customers are now used to being able to enjoy 24/7 service from other sites. In order to be able to offer such a service in the real estate industry as well, digitization processes are indispensable.
Digital solutions in the tenant communication
The possibilities in digitization are as diverse as the tasks of tenant communication.
A major challenge is providing a 24/7 communication window, as the ideal tenant is usually working and therefore not available during regular office hours. Digitization measures, such as the development of chatbots, could help solve these challenges.
Other options include providing tenant apps or tenant portals where tenants can report repairs or view their utility bills.
Digital bulletin boards are also becoming increasingly popular.Instead of time-consuming paperwork, tenants can now find current information and announcements for the entire building community at a glance.
Are you searching
for a business partner?
We support you on your search
and find right partners for you.
Are you searching for a business partner?
We support you on your search
and find right partners for you.
What are you searching for?